Thank you for your inquiry. We will reply asap
One Day Shanghai Private Tour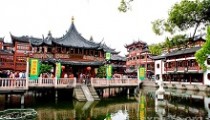 Be escorted to all of Shanghai's attractions from the comfort of our chauffeured car and enriched with cultural knowledge from our friendly English speaking private tour guide. We offer sedans (up to 3 pax), minivans (up to 5 pax), and minibuses (up to 20 pax) for groups of different sizes. You can choose from our one-day itinerary or we can offer you a custom tour based on the tourist destinations you'd specifically like to visit!
View tours in this category →
Two Day Shanghai Private Tour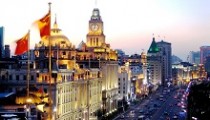 With our Two Day private guided tour, you will get to experience every aspect of Shanghai's incredibly vibrant culture - seeing the past, present and future of China's biggest city! While you are chauffeured in our new sedans or minivans, our friendly private guide will escort you from destination to destination, enriching your knowledge of Shanghai at every stop!

View tours in this category →