Thank you for your inquiry. We will reply asap
Hongqiao To Pudong
Anna Zheng | Nov 11, 2017
5 Best Ways To Get From Hongqiao Station To Pudong Airport
Whether it is to attend a trade show or to visit a supplier, Shanghai is one of the most popular travel destinations in China for business travelers. When planning a trip to Shanghai, however, it is important to remember there are multiple train stations as well as airports across the city and ensure to arrange transfer plan when necessary. One of the most common transfers is between Shanghai Hongqiao Railway Station and Pudong International Airport, which requires visitors to travel all the way from one side of Shanghai to the other. The transfer can be quite daunting for those unfamiliar with the city and the language, but below there is a guide to find the best way to get from Hongqiao Station to Pudong Airport. From riding a bus, taking the subway, hailing a taxi, and using a private car service, there are options for all manner of travelers visiting Shanghai.


1. Shanghai Hongqiao To Pudong by Shuttle Bus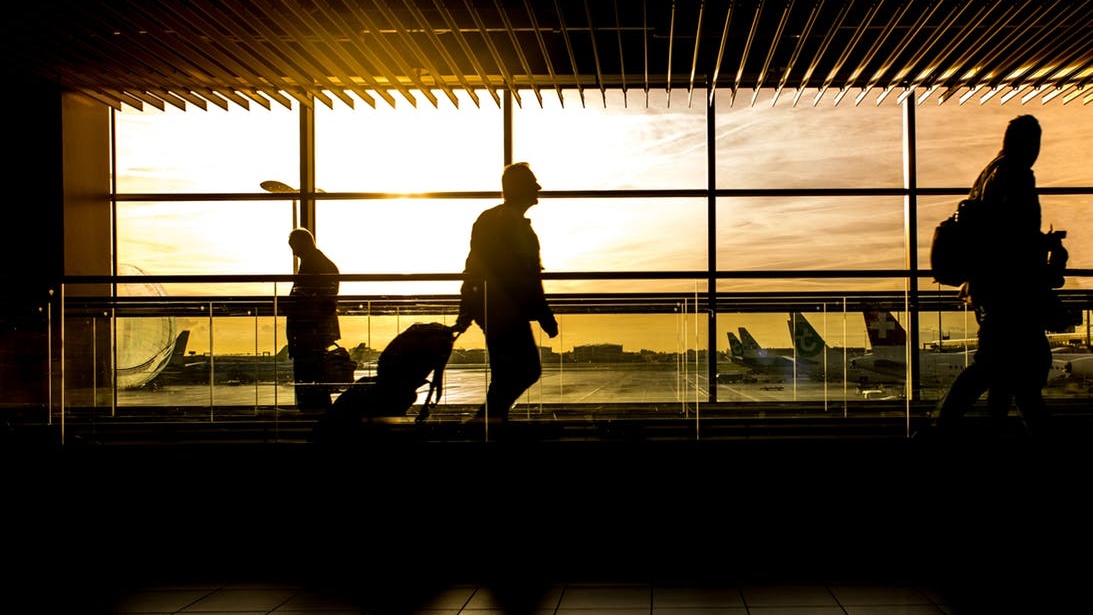 Time: 70 minutes

Convenience: Low

Comfort: Low

Cost: $ Low

Like much of the public transport in China, the issue with Shanghai's bus shuttle system is the language barrier that exists for foreign visitors. The drivers seldom speak English and schedules and signage is predominantly displayed in Chinese, which can make it extremely difficult to find the stop you are looking for or even to know the area the shuttle bus is headed in.

Shuttle buses are only recommended for the most experienced of business travelers in China, who have a competent command of Mandarin. Even experienced travelers may wish to avoid riding the shuttle bus when taking a time-sensitive journey, as it is usually the case when going to the airport or train station.

For travelers willing to take the risk, they can take the Line 1 shuttle bus, which runs from the bus station at both Terminals 1 and 2 of Pudong Airport and runs to Hongqiao Station. The shuttle bus runs every 20-30 minutes, from 07:00 to 23:00, and takes around 1 hour. For more information, refer to the bus schedule of Pudong International Airport.
2. Shanghai Hongqiao To Pudong by Subway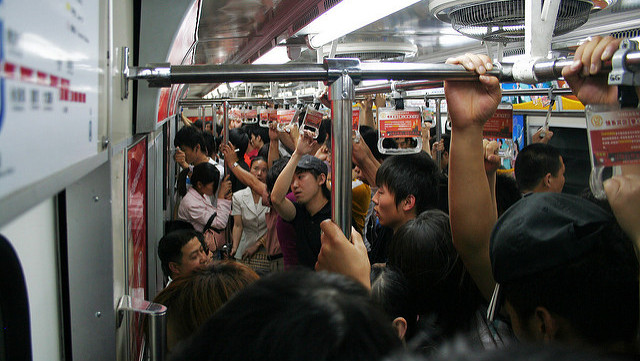 Time: 90 minutes

Convenience: Low

Comfort: Low

Cost: Low

Shanghai Metro boasts the longest subway system in the world surpassing New York and Paris. Its large network provides transport to all parts of the city, connecting its extreme ends such as Hongqiao Station and Pudong Airport. While the subway offers an affordable and convenient way to get around, many of the journeys are quite time-consuming and the journey from Hongqiao Station to Pudong Airport can be as long as some domestic flights.

Subway journeys can be planned out on the Shanghai Metro interactive map, which shows a trip from Hongqiao Station to Pudong Airport on Line 2 takes 90 minutes and although passengers are not required to change lines, they do pass through 29 stations on the way. The subway is open from 06:00 to 22:00, so those with late flights may be forced to consider other forms of airport transfer. Please refer to Shanghai Metro's Line 2 timetable for further details.

If you do intend to take the subway for your airport transfer, take into consideration whether or not you will be travelling during the rush hour periods in the morning or evening. The Shanghai Metro has gained itself a notorious reputation for long queues and overcapacity carriages, thanks to YouTube videos during rush hour. Rush hour is just one of the factors to consider when taking the subway in Chinese cities like Shanghai.

A private transfer is the safest, quickest and most convenient way to get from Hongqiao Station to Shanghai Pudong Airport. Shanghai Car Service is a reliable ground transportation service helping business travelers to Shanghai for almost two decades. We provide door-to-door service at competitive prices.

Make your journey stress-free and contact our 24/7 team at Bookings@ShanghaiCarService.com with questions or to get a quote. Use this promo: 10CARBLOG for a $10 discount on your 1st service.
3. Shanghai Hongqiao To Pudong: Ride-Sharing App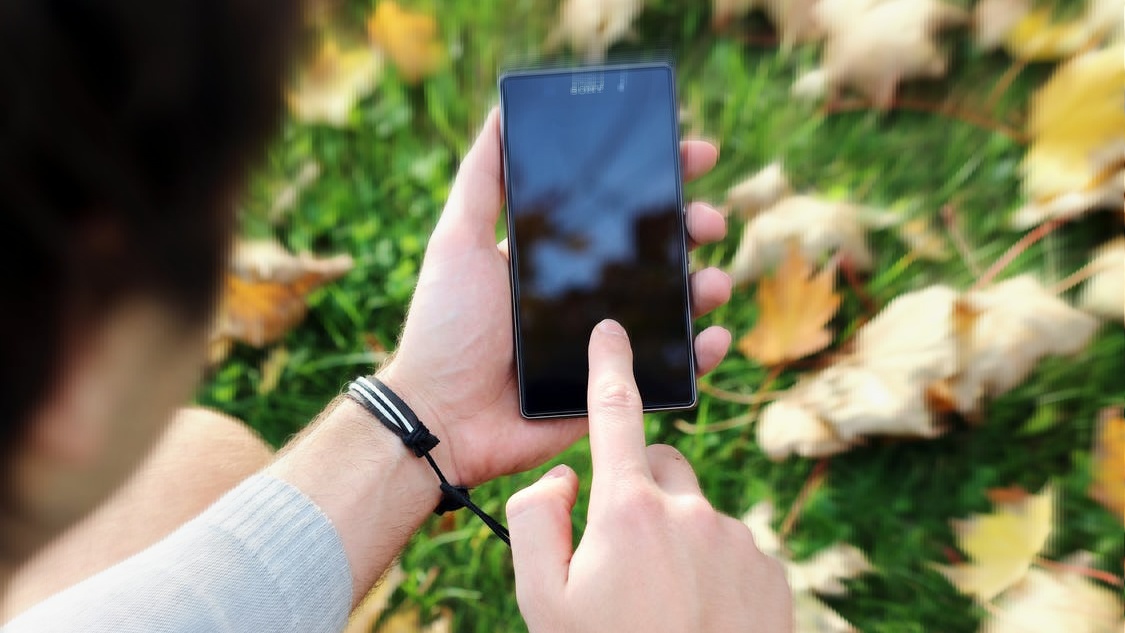 Time: 60 minutes

Convenience: Medium

Comfort: Medium

Cost: Medium
There are many pros and cons to using a taxi app in China, but for business travelers who do not speak Chinese and visiting for a short period of time, using a taxi app like Didi may not be practical.
To be able to use the service properly, users must set up an account that is attached to a phone number. The app seetings allow you to choose an English language, but it is important to note that while the app itself is in English, it does not mean the driver will speak English. In fact, the vast majority will not, which may prove problematic as most rides usually require the passenger having to speak with the driver before the driver arrives to the pickup point and during the journey.
Anybody with a car and a phone can become a Didi driver and as such the quality of the drivers offering their services fluctuates greatly. There is no guarantee whatsoever that your driver will be able to navigate the busy roads of Shanghai from Hongqiao station to Pudong Airport and the question must be asked if it is a risk worth taking during a time-sensitive journey such as this.
Furthermore, just as Uber faces tightening laws due to passenger safety concerns, Didi has regulatory issues of its own. As cheap and convenient as taxi apps may be, it is still safer to take a taxi, or better yet, to book a private car service.
4. Shanghai Hongqiao To Pudong by Taxi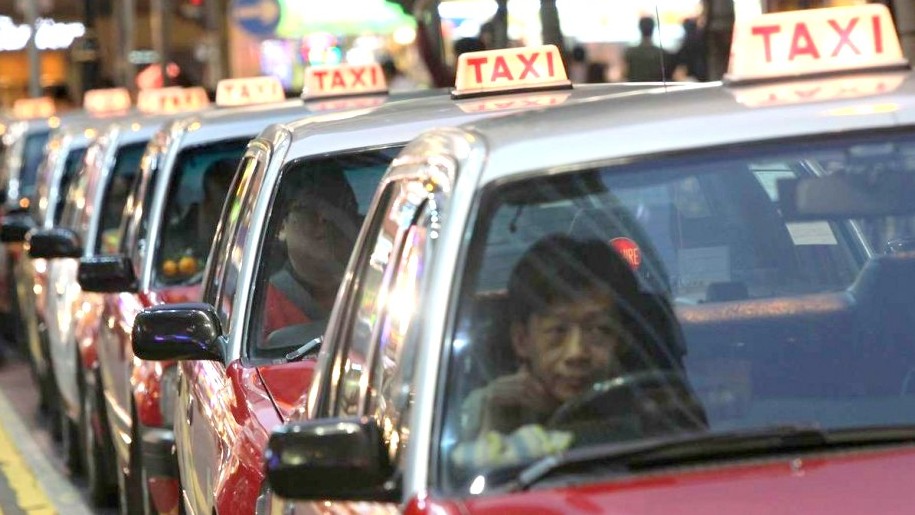 Time: 60 minutes

Convenience: Medium

Comfort: Medium

Cost: Medium
An alternative solution to a taxi app for travelling from Shanghai Hongqiao station to Pudong Airport would be to hail a taxi. Unlike the drivers of taxi apps like Didi, taxi drivers are typically more knowledgeable of the city's layout and are more capable of navigating the traffic.
The rise of Didi has made it more difficult for taxis to remain competitive and increased the financial pressure on the drivers. As a result, the likelihood of being scammed while taking a taxi has increased, in particular for foreign visitors who are seen as easy targets by taxi drivers.
To get from Shanghai Hongqiao Station to Pudong Airport by taxi is a long journey that takes around 1 hour. Longer fares, such as these, makes it easier for cheating taxi drivers to go the long way without being noticed and harder for a passenger to detect a rigged taxi meter.
While taxis certainly offer a more reliable way than Didi of travelling from Hongqiao station to Pudong airport, the risk of being scammed cannot be ignored. Even when ignoring the chance of being cheated, there still remains the issue that the taxi cannot be booked in advance, which can be a particular problem for business travelers who can ill afford to lose time in searching for an available taxi.
5. Shanghai Hongqiao To Pudong Airport Transfer - Car Service
Time: 55 minutes

Convenience: High

Comfort: High

Cost: High
While the most expensive option on this list, using a car service for your airport transfer is also the most reliable and comfortable way to travel from Shanghai Hongqiao Station to Pudong Airport. Rather than queue up for a shuttle bus or push and shove your way into a taxi, you can be greeted in arrivals by an English speaking driver. There is no need to wait for the next subway train to come or for a driver to take your order on Didi, as you can tailor the car service to your arrival time.
Once in the car, you can catch up on work or get some rest, safe in the knowledge that your driver will not try to scam you. There are no overcrowded subway platforms or cramped buses to contend with, and while there is the inevitable road congestion during rush hour, the driver will know their way around the city to navigate the traffic as best as possible.
Shanghai Hongqiao To Pudong - Conclusion
There are a wide range of transportation options from Shanghai Pudong Airport and Hongqiao Station and deciding which is the best depends on the requirements of the traveler. For business travelers experienced with living in China and capable of speaking Mandarin, taxis, and taxi sharing apps like Didi might be of interest. If time is not a concern and you are travelling outside of rush hour, the subway or even a shuttle bus is an option. For those who are looking for a reliable service and want to travel in comfort and a time-efficient manner, the most convenient way is to book a car service for your airport pickup.

______________________________________________________________________________________________________________

Take advantage of online discount on your 1st service with our company and book your private car and driver now! Click the image below or contact our 24/7 team at Bookings@ShanghaiCarService.com. Use this promo code: 10CARBLOG.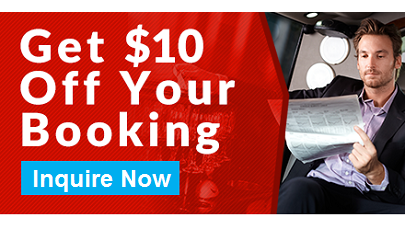 If you find this blog useful, please feel free to share it!
______________________________________________________________________________________________________________

OUR SERVICES INCLUDE:
► Shanghai Pudong Airport Transfer & Hongqiao Airport Transfer
► Shanghai Car Rental With Driver Limo Service
► Shanghai To Suzhou/Hangzhou/Ningbo Inter-City Transfer Service
► Shanghai Airport VIP Meet & Assist Service
► Shanghai Events, Functions and Roadshows