Thank you for your enquiry. We will reply asap
Shanghai Car Rental with Driver
We provide private transportation in clean new vehicles, chauffeured by a professional, courteous driver. English speaking drivers are available for sedan and minivan hire. Rent our cars and drivers by the half-day, day, week or month to take you where you need to go and return you to your hotel. Our limousine service is available 24 hours a day, 7 days a week, year round!
Enquire now
Shanghai Hongqiao, Pudong Airport Transfer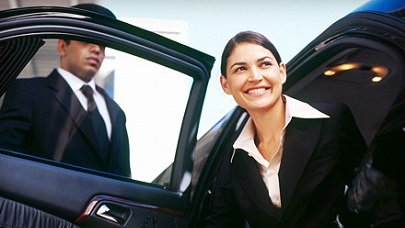 We provide chauffeured limo service for both Pudong International Airport transfer and Hongqiao International Airport transfer. For airport pick-up, our driver will meet you at the arrival hall with your surname prominently displayed on a name-board, and deliver you directly to your hotel.
Enquire now
Shanghai Airport Premier Services
Airport VIP Meet & Assist removes the time and hassle of airport procedures at Pudong and Hongqiao Airports. Fast-track through immigration and customs to avoid long lines and wasted time while being personally assisted / escorted the entire time in airport (see more details further down the page).
If you have extra time in the airport, relax and enjoy First Class Lounge Facilities, which provide the utmost convenience and comfort while waiting at the airport. Services include food & beverage, lounge, WiFi, Business center and meeting facilities, shower facilities and massage & spa services.
Enquire now
Shanghai to Suzhou and Other Intercity Transfers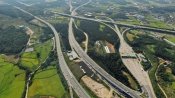 Our private intercity transfers from Shanghai get you to surrounding cities quickly and comfortably! We provide transfers from Shanghai to Suzhou, Wuxi, Ningbo, Hangzhou, Yiwu, Nanjing, Nantong and other areas. We can pick you up from Shanghai Airport or Shanghai downtown for direct delivery to wherever it is you need to get to in Zhejiang or Jiangsu Provinces. English speaking chauffeurs available. Inquire within.
Enquire now
Shanghai Cruise Ship Transfer
We provide limo service to / from the Shanghai Cruise Port. Our driver will meet you at the Shanghai Port International Cruise terminal arrival hall and transfer you directly to Shanghai Pudong / Hongqiao airport or your hotel. If you are only in town for the day, a tour can be arranged to optimize your time in port.
Enquire now
Shanghai English Speaking Guides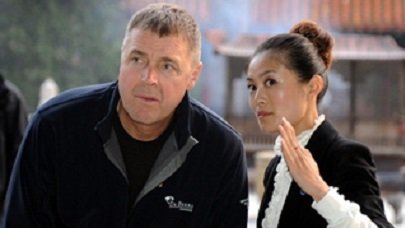 Having traveled all the way to China why not take some time to experience some of the country and its culture? We can provide an English speaking guide to personally escort you to the sights of Shanghai and surrounding cities. Guides are also available without a car booking.
As very little English is spoken in China we find that many business visitors tend to remain in or within walking distance of their hotels, forgoing the opportunity to see many of the great aspects of Shanghai. Our friendly guides can assist with tours, shopping and bargaining, accompany you to restaurants to assist with ordering and recommend the best places to dine, socialize and relax while you are here.
Enquire now
Shanghai Professional Translator Services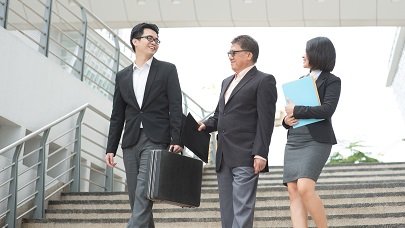 If you are in China to undertake business negotiations, you will need a professionally qualified, highly competent translator with you at any meetings that involve contractual matters, specifications or pricing. Translators / interpreters fluent in Russian, Italian and French are also available.
Enquire now
Shanghai Security Services
Do you or executive clients require added security while in Shanghai? We offer security personnel detail for executives to travel securely and worry-free. We cooperate with leading accredited security services providers to provide bilingual specialist executive security detail and event security detail using highly trained, professional bodyguards. Fluent English speaking bodyguards and female bodyguards available upon request. Security services can be reserved with or without car service booking.
Enquire now
Shanghai Airport VIP Meet & Assist
After a long international flight, waiting in lines for another hour at the airport is the last thing you want to do. Airport VIP Meet & Assist Service takes the hassle and wasted time out of airport procedures. We contract with a team of highly experienced and well connected airport concierges to fast-track you through airport procedures and assist with all airport formalities for both departing and arriving passengers. Service is available at both Pudong and Hongqiao Airports.
Arrival: You will be met on arrival at the aircraft or aircraft gates by our airport security-approved sub-contractors and attended to from the moment you land. The service includes: welcome greeting with your name displayed on a sign, assistance with and fast-track through immigration formalities and customs clearance, luggage collection, and escort to the designated chauffeur and vehicle.
Departure: Once you arrive at the airport an airport concierge will assist you with check-in, luggage, VIP fast-track through security, immigration and customs, and escort you to your boarding gate or airline club lounge.
Please advise our reservation department for greeter rates and meeting locations during the booking process. Currently this service is available at all major airports in China, including Beijing, Shanghai, Guangzhou and Hong Kong airports.
Other Services
We can also provide the following services for the business traveler:
Corporate Road Shows: Many business trips involve attending a number of meetings at different supplier or customer's offices or manufacturing facilities. We can help optimize your time on the ground with efficient routing and transfers.

Private Aviation: We assist many VIP clients in this premier service market segment.